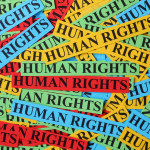 Respecting the rights of others makes us wiser leaders, better citizens, desirable workers and caring professionals, more devoted family members, and generally nicer human beings. Knowing the human rights of others is a good starting place, and implementing them is the next step.  I help communities and organizations to do both.
I was invited by the United Nations to be a Policy Chair for the Convention on the Rights of the Child.  This is a great honor and responsibility.  I hope you will join me in the fight for justice for children and youth!  Here are links about my appointment:
http://www.uncrcpc.org/index.php?id=74
http://www.salemstate.edu/academics/schools/24511.php?id=1391
Here are some youtubes on child rights in Massachusetts that my students and I made, with the help of Ron Rodriguez, filmmaker at Salem State University!
As a Whiting Foundation Fellow, I spent fall 2013 in the UK and Ireland meeting with child scholars from all over the world.  Previously I had spent time meeting with child scholars in Norway and Sweden.  International partnerships are important with nations have have made a commitment to improve the wellbeing of children.  As a result of some of these efforts, our SSU Center for Childhood & Youth Studies became formal partners with the Children and Childhood Network at the University of Nottingham, England.  Here's an article about it!
http://www.salemstate.edu/academics/schools/24511.php?id=1109
I am working with the city of Salem, MA to make it a Child Rights Respecting Community.  Their city council passed a resolution proclaiming this designation.  It has also started a Youth Commission and have youth liaisons talking with city commissioners.
In Massachusetts, Senator Joan Lovely is working with us to create a Child and Youth Commission.  Here is a link about that!
http://www.salemstate.edu/academics/schools/24511.php?id=1732