You can check out all my books at Amazon.com Author page!
http://www.amazon.com/Yvonne-Marie-Vissing/e/B001JRYRCK/ref=ntt_dp_epwbk_0
****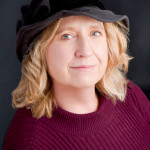 Coming soon: In Defense of Santa
****
Sociology of Children and Youth
The University of California Press has asked me to write a textbook on this topic, and we're in hopes it will become the standard in the USA.  Most books on child rights and issues come from Europe, so I'm very excited to create one that has a US focus.  It should be coming out in 2017.
****
Vissing, Y. and Christopher Moore-Vissing. Going Gluten Free: A Cooking, Eating and Dining Guide. NorLights Press. 2015.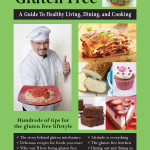 Check out our gluten free info on my website for more information!  We never imagined going gluten-free and now can't imagine not being!  We've learned to do it right…  http://www.amazon.com/Going-Gluten-Free-Healthy-Cooking/dp/0990686280/ref=sr_1_1?s=books&ie=UTF8&qid=1433359934&sr=1-1&keywords=vissing
Vissing, Y. Introduction to Sociology. Bridgepoint Publishing, CA. 2011.  This book is used at many colleges to give students an overview of the field of Sociology and why it's regarded as the Queen of the Social Sciences.  Of course, it's the best Intro Soc book around! http://www.coursesmart.com/introduction-to-sociology/vissing-yvonne/dp/9781935966203
Vissing, Y. How To Keep Your Children Safe: A Guide for Parents. University of New England Press. 2007.  If only the Boy Scouts and Catholic Church had read this, perhaps they wouldn't be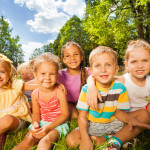 paying millions of dollars for maltreatment of children.  Every parent should read this book.  http://www.amazon.com/How-Keep-Your-Children-Safe/dp/1584655291/ref=la_B001JRYRCK_1_3?s=books&ie=UTF8&qid=1433360387&sr=1-3
Vissing, Y. Women Without Children; Nurturing Lives. Rutgers University Press. 2002.  My life has been surrounded by wonderful women who don't have kids. Through interviews with over 100 women, their stories are told in this book that makes describes the pros and cons of not having  children, and why that may be a reasonable choice for women to consider.  http://www.amazon.com/Women-without-Children-Nurturing-Lives/dp/0813530806/ref=la_B001JRYRCK_1_2?s=books&ie=UTF8&qid=1433360350&sr=1-2
Vissing, Y. and Sharon Peer. Finding Information About Children: Using Human and Electronic Resources. Nova Press. 2001.  Hundreds of organizations and websites are identified in this book for people working with organizations, children and youth.  You may find some of the Resources available at my Center for Child and Youth Studies website at  http://www.salemstate.edu/academics/schools/24502.php  or you can buy the book at http://www.amazon.com/Finding-Information-about-Children-Resources/dp/1560729740/ref=la_B001JRYRCK_1_5?s=books&ie=UTF8&qid=1433360425&sr=1-5
Vissing, Y.M. Out of Sight, Out of Mind: Homeless Children in Small Town America. University of Kentucky Press. Lexington, KY. 1996.  This was my first book, and it remains a best seller.  The causes of consequences of homelessness for children are reviewed in this book.  Curiously, at the time I wrote this, I thought this book would soon not be necessary because our presidentS said tat they were addressing the problem.  Sigh – this book is as relevant today as ever.  Check it out at http://www.amazon.com/Out-Sight-Mind-Homeless-Small-Town/dp/0813108721/ref=la_B001JRYRCK_1_1?s=books&ie=UTF8&qid=1433360301&sr=1-1