Yvonne Vissing is Professor of Healthcare Studies, a new department at Salem State University.  She was previously Professor of Sociology and chair of that department. As Founding Director of the Salem State University Center for Childhood & Youth Studies in Massachusetts, she has created international partnerships with the University of Nottingham in England and Swansea University in Wales..  She has also been appointed Policy Chair by the United Nations for child rights under the Convention on the Rights of the Child.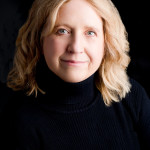 Dr. Vissing attended Indiana University Bloomington and Western Michigan University.  She also was a National Institute of Mental Health Post-Doctoral Research Scholar.  She was a tenured professor at Ferris State University, and has been a Visiting Professor in the College of Human Medicine at Michigan State University, Department of Health Management & Policy at the University of New Hampshire, and has taught courses at a variety of other institutions just for fun.

She was a long term board member of the National Coalition for the Homeless, is on the New Hampshire Juvenile Parole Board, is a trainer for the National Alliance on Mental Illness, an organizational consultant for the American Sociological Association's DRG, and works with a variety of child advocacy, health, education, business, legal, civic and social service organizations.  A former clinician and agency administrator, she brings wide vision to her work with both individuals and organizations.